This page may contain affiliate links. When you click the link and make a purchase, I receive a commission. You can read more by viewing my Privacy Policy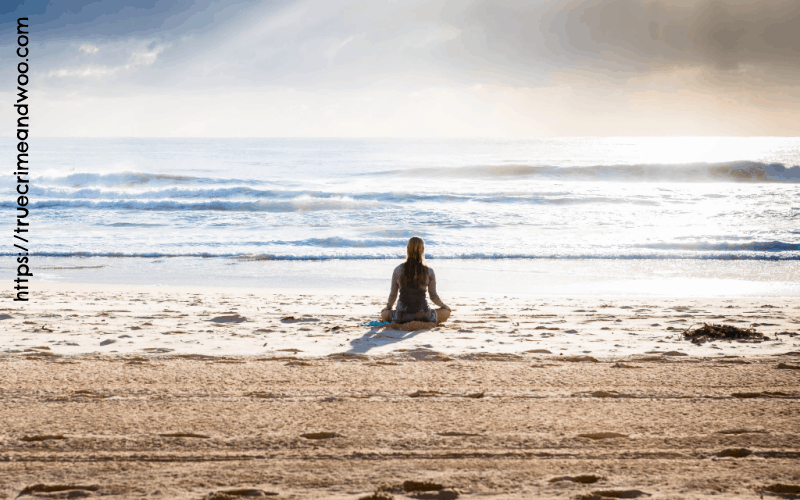 Welcome to True Crime and Woo. I love blogging about True Crime. I also love reading, listening, and watching shows about True Crime. What I found, though, was that it is very dark and after awhile, it really makes your soul heavy.
I used to watch Disney Princess movies after reading, watching, or writing true crime. But I found that, although that was fun, it was really eating away at my time. So one day, I thought to myself … why not meditate?
Welcome to True Crime and Woo.
As a result, I'm combining meditation, candles, aromatherapy, crystals, and a little Crystal Reiki Healing in short bursts in order to ground you and release the negative energy around you after these stories. Most of our meditations are 3-5 minutes long. If meditation is longer, you will be notified at the beginning and in the show notes.
Here at True Crime and Woo, we invite you to feel free to use any of the therapies (candles, aromatherapy, crystals, Crystal Reiki Healing, meditation) alone or in conjunction with one or more. Whatever works for you.
With each True Crime story at True Crime Diaries, I'll be suggesting aromatherapy recipes, Crystals to work with, candle colors, and some Crystal Reiki Healing for your Chakras.
Come join the fun and make True Crime less soul-damaging.
Watch for our videos and Podcast coming very soon! We will be listed at all the relevant podcast platforms, itunes, Amazon, and more! Our Youtube videos will be available on True Crime Diaries, True Crime and Woo, and YouTube.
As always, we keep the victims, and their families (sometimes) in our thoughts and energy.
Let us know what you think! Join our VIP list and we'll give you free downloads of meditations, crystal sheets, aromatherapy practices and recipes, and much much more! Sign up below.